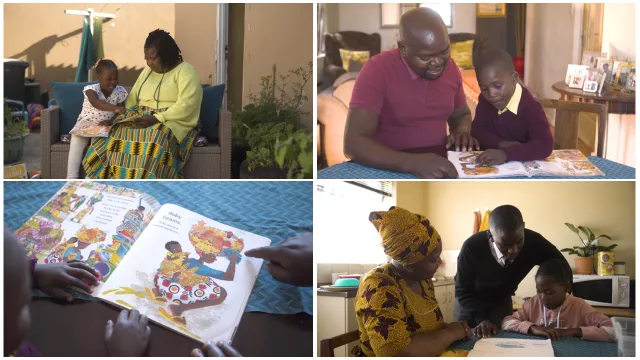 Three demonstration videos are available to provide real-world examples of caregivers conducting reading activities with children, showcasing a variety of techniques.
Each video has a voice-over that provides an explanation of the techniques demonstrated in the video, which can be translated into local languages.
Teams can also use these videos as example references to record their own videos with local caregivers and children.