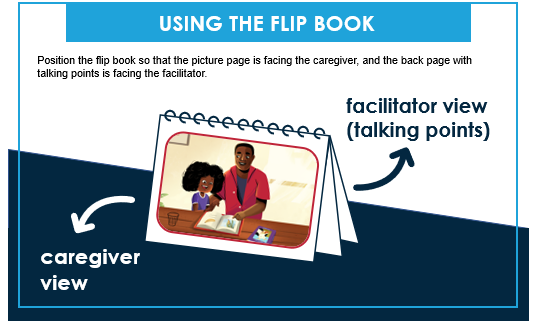 Flip books can be used during meetings with caregivers to demonstrate and discuss different parental engagement techniques for reading at home. 
How to use the flip books:
Each flip book contains visual materials to present to caregivers, with talking points for facilitators on the back.
Flip books vary in length to accompany different meeting frequencies (e.g., a six-session flip book or a three-session flip book).
Two versions of each flip book are available: in each version the content is the same, but the images include families of different ethnic backgrounds. Teams should select the version with images that best suits their context.