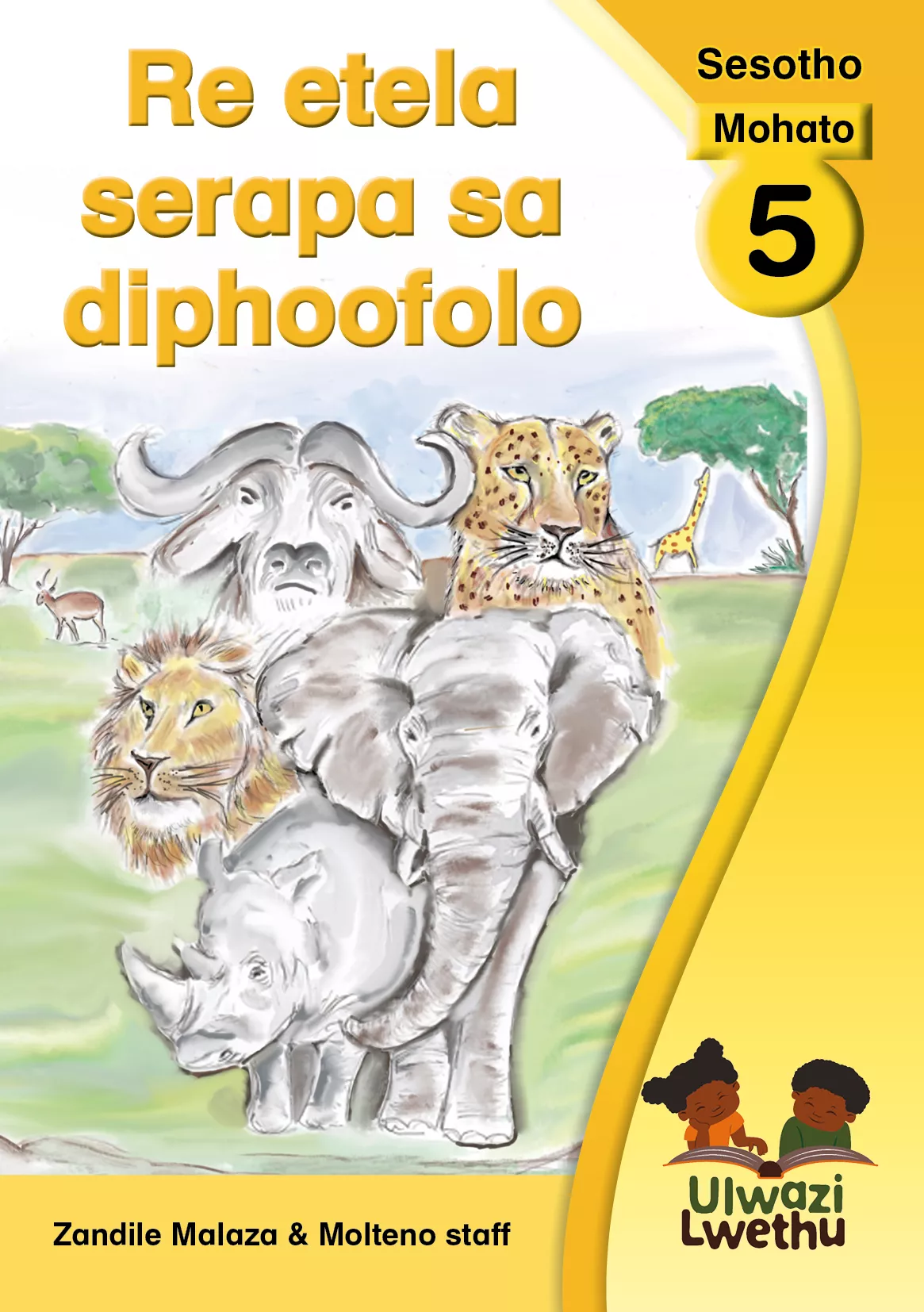 Re etela serapa sa diphoofolo.
Details
Reading level
Level 4: Independent reader
Fiction/Non-fiction
Fiction
Publisher
Zenex Foundation
Room to Read
Organization
Zenex Foundation
Room to Read
Series
Ulwazi Lwethu African Languages Literacy Project
Licensing condition
Creative Commons Attribution-NonCommercial-NoDerivatives (CC BY-NC-ND) 4.0 International
Blurb:
How does some of the big animals have a connection with our money? Find out in this story.
Naa diphoofolo tse ding tse kgolo di na le kopano efe le tjhelete ya rona? Fumana ka sena paleng ena.