01 February 2022
Making reading aloud together part of our lives in 2022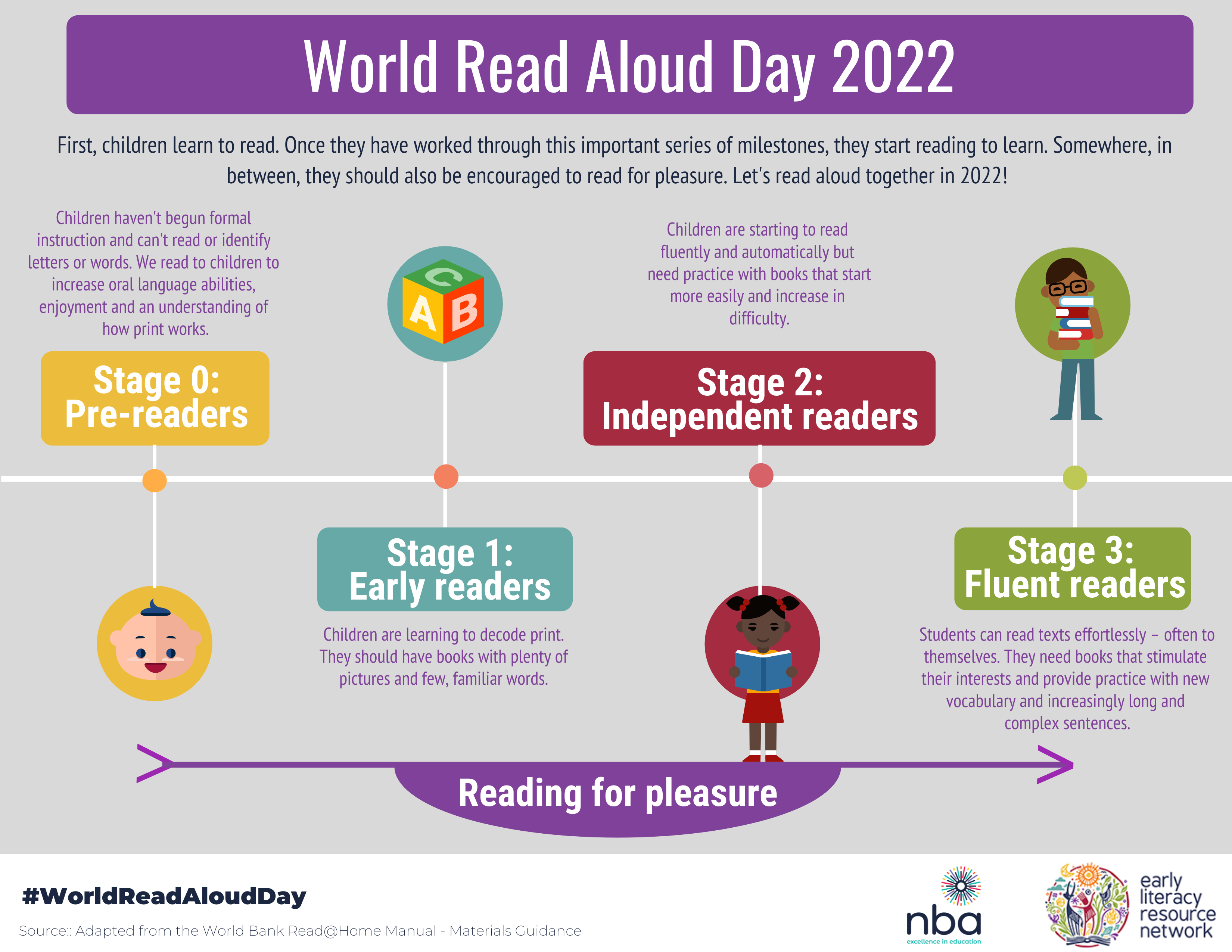 First, children learn to read. Once they have worked through this important series of milestones, they start reading to learn. Somewhere, in between, they should also be encouraged to read for pleasure.
That's your job! Whether you're the parent, guardian, aunt or uncle, librarian or teacher in a child's life, you can also be their greatest reading influencer. One of the most effective ways of doing this is reading aloud to a child. Aside from learning to read, which should happen along the way, your goal with reading aloud is to get a child to read because they want to and not because they have to. Seeing them reading of their own free will and looking forward to immersing themselves in a good book is a huge win.
If you haven't started yet, it's not too late. Set an intention, set up a reading space, select a storybook, and start a new routine. This is an exciting opportunity for playful bonding; there are no rules for reading aloud.
However, if you're feeling out of your depth, anxious, or even overwhelmed at the idea of sharing story time with a child, there is an extensive list of great guidelines and tips available to you.
1. Why is access to books so important?
The World Bank have put together a Read@Home manual. This is a wonderfully practical resource that gives great advice and ideas on how to set up a reading environment at home and what you can expect to happen when you do.
This initiative is important; based on the research that informed the manual: 'In Sub- Saharan Africa, only 3% of households have more than two children's books at home, and just half of all parents report regularly engaging in cognitively stimulating activities with young children.'
So, access to books is critical. This study has found that having just one children's book at home doubles the likelihood of the child being on track for their literacy and numeracy learning.
2. Where do you get books?
There are organizations are doing their best to make books freely available in as many languages as possible. These stories are typically digital resources that can be downloaded and printed, or even adapted and printed. Look for books in the language your child speaks at home and featuring characters and themes that they can identify with.
Ubongo, Tanzanian-based creators of educational TV, radio and print material, Akili and Me and Ubongo Kids, also offers great digital resources like this YouTube-based video story. You and the children can read along with the narrator as the video progresses.
3. How do you read aloud?
The way we read to children can be the deciding factor in whether they see reading as a chore, or something to be excited about and to anticipate. Both the World Bank's Read@Home manual and Nal'ibali give great advice on reading aloud at home. This covers setting up a time and place for story hour, how to read with passion, how to use gestures, how to engage children with questions, songs and movement, and a lot more.
Source: https://blogs.worldbank.org/sites/default/files/users/user40451/Apendix.PNGWorld
On page 24 and 25 of the Read@Home manual you can also find detailed info on considerations to make when selecting books to support children with disabilities. If you've discovered resources that have been helpful on your journey to reading aloud to a child, or if you've found great stories and books that resonate with the children in your life, please share them in the comments below.